Luberetskiy shelter for children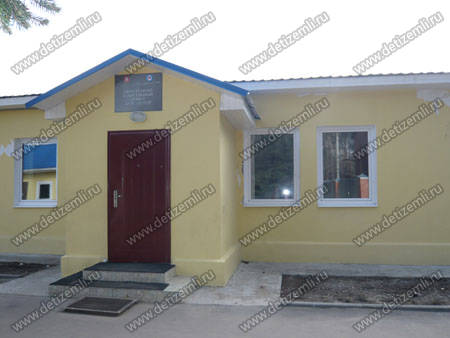 t Currently the shelter operates five branches located in different areas of the city. The focus is on social patronage of dysfunctional families, protecting the rights and legitimate interests of minor children, familiarizing students to cultural values, the implementation of measures for rehabilitation of children, training, workshops and lectures aimed at helping children and social rehabilitation of minors from disadvantaged families. The shelter can accommodate up to 600 children. At the moment, children's center is very necessary material support of any kind.
Help rendered
Paid for the antiviral drug Kagocel for Luberetsky shelter 420,000 rubles.
Paid for New Year party for children from the Lyuberetsky shelter, cost 15,300 rubles
Incoming donations
06.03.2018 — ALEXEY GUROV, 1000р
20.02.2018 — Куртич Вася , 500р
29.12.2017 — Артур Артур , 100р
26.05.2017 — Василенко Юрий , 500р
23.03.2016 — Сарвардинов Талгат , 500р
01.02.2016 — Gurov Alexey , 1500р
04.05.2015 — webmoney, 8.88$
10.03.2015 — webmoney, 1.88$
09.07.2014 — Букса Юлия , 1000р
12.03.2014 — Маркова Е.В., 162р
20.12.2012 — Небога Алексей ( Assist ), 1500р
16.12.2012 — webmoney, 150р
09.12.2012 — webmoney, 350р
10.11.2012 — webmoney, 300р
22.09.2012 — webmoney, 10$
08.09.2012 — webmoney, 10$

News
01.11.2010
t !(fltrt)th:/store/child/luberecky-priyut/img_1725_s.jpg! Last week, our foundation has signed an agreement on the patronage of and collaboration with Luberetskiy social rehabilitation centers for juveniles (Moscow region). At the moment the children center in dire need of a bus for transportation, office equipment, furniture, household appliances, equipment, children's playground.