School 32, Lipetsk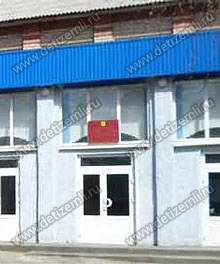 Municipal budget educational institution № 32 of the city of Lipetsk was established in 1967. The school carries out training of children with mild, moderate, severe and profound degree of mental retardation, children suffering from autism spectrum disorders and multiple disabilities. The curriculum for nine-year schooling depending on the level of individual capabilities of the pupils. The main objective in this work is the establishment of social adaptation and integration of children with limited health abilities in modern society. Sick children need stationery, toys, furniture, sport equipment, medical equipment, repair of the premises and the organization of various events. Charitable Foundation for children «Children of Earth» starting in 2016, takes over the patronage over these guys. We ask you to provide help and support to sick children who are studying in this institution.
Incoming donations
02.02.2018 — ALEXEY GUROV, 1000р

News
29.01.2017
Charitable Foundation for children «Children of Earth» patrons the school 32 in Lipetsk where sick children study. The school needs financial support. Our Foundation organizes parties for children, helps the institution in repair, provision of equipment and furniture. Help the sick children attending 32 school in Lipetsk.