Eugeniya Argatkina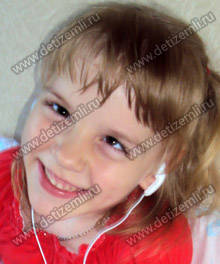 Age, from: 5, Penza oblast
Diagnosis: spastic tetraparesis
The baby was born prematurely at 12 weeks with a weight of 1430 grams by emergency caesarean section. At the time of birth her lungs were not yet developed so she couldn't breathe on her own. After a resuscitation she was placed on artificial ventilation of the lungs which led to a hemorrhage. Once she was released from an intensive care unit, visits to all kinds of doctors began immediately.
Evgeniya currently needs treatment in the clinic «Sakura» which costs 189,200 rubles. Help a sick child!
Help rendered
Collected 189,200 rubles for treatment.
Incoming donations
08.06.2016 — ООО Динамика, 40000р
02.06.2016 — ООО "Динамика", 150 000р

Documents
News
09.06.2016
Charitable Foundation for children Children of Earth thanks the company Dynamics which paid for treatment of Zhenya. The required amount is fully collected, the fundraiser is closed. In the near future the sick child will receive her treatment.
30.04.2016
Charitable Foundation for children «Children of Earth» begins collecting donations to pay for treatment of a sick child. We need to collect 189,200 rubles. Help Eugeniya receive her treatment!