Help rendered
22.11.2017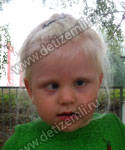 22.11.2017
3 years old, Penza oblast
Diagnosis: cerebral palsy
From a letter by Lisa's mom: Lisa needs your help. We live in an apartment, bought a mortgage for 25 years. I can't work because I have to attend to Lisa. We receive an allowance for disabled child care, 5,500 rubles. The salaries of the Pope and all of his side jobs is not enough to pay for the treatment, which is so essential to us. Now dad is officially not built on the job. Grandma helped us and paid for a rehabilitation course in Moscow. Now Lisa needs treatment cost 79600 rubles. Help a sick child!
14.11.2017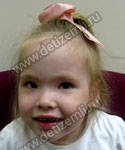 14.11.2017
4 years, Kirov
Diagnosis: spastic tetraparesis
From her mother's letter: The girl can't crawl or walk. I am unable to work because my daughter needs constant attention. She regularly (twice a year) receives treatment at a children's hospital in the city of Kirov, but the results of the treatment (physiotherapy, massage) are practically nonexistent. We are currently undergoing the second course of microcurrent reflexotherapy in LLC «reatsentr Izhevsk».
In the course of treatment the child became more active, there were attempts to crawl independently. We paid for two courses of treatment ourselves but in the third year, we are asking for help with paying for treatment. The cost of treatment is 50,800 rubles. Help a sick child!
14.11.2017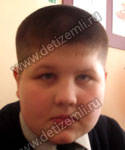 14.11.2017
12 years old, Lipetsk
Diagnosis: nervous system damage
Sasha is a disabled child. During his long-term treatment he gained weight. The result has been increasing joint disease of the feet and developing fatty liver. The mother is raising two children and is financially strained. At the moment the boy needs a special treadmill which costs 41,990 rubles. Regular exercise will help him fight obesity. Help a sick child!
18.10.2017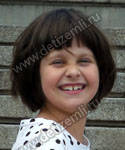 18.10.2017
8, Donetsk
Diagnosis: infantile autism
From a letter from the mother of the sick child: Our family has the only daughter, Dasha. She is already 8 years old. She is disabled since childhood with a diagnosis of autism with moderate mental retardation, organic background, a common speech disorder level 1, dysarthria, and specific developmental disorders. I appeal to you with request for payment of treatment in Samara Reatsentr, scheduled for October. Treatment cost is 46,000 rubles. Help a sick child!
28.09.2017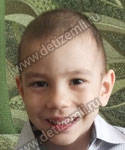 28.09.2017
5, Bashkortostan
Diagnosis: cerebral palsy
From the mother's letter: My son is 4 years old. Diagnosis: cerebral palsy, spastic diplegia, psychomotor retardation, dysarthria. At the moment he knows how to sit, crawl on all fours, walking on the walker, stand with support. He can't stand or walk on his own. Islam is a very capable boy, he talks, tells tales. Speaks two languages a little bit: Bashkir and Russian. Sings songs, loves pets, especially horses.
Sick child urgently needs to undergo treatment in the clinic «Sakura» worth 169,000 rubles. Please help the child!
15.09.2017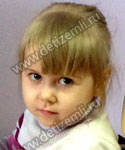 15.09.2017
6, Lipetsk
Diagnosis: CNS damage
From a mother's letter:
Tanya has been ill since birth. During this time, Tanya received two courses of sessions with a speech pathologist, have passed courses of massage and exercise therapy. So far no results. Two times we were at the Institute of human brain, where doctors said that she needs to be treated mechanically, there is a procedure micropolarization. But the second time when we went to the Institute of the brain, the results of EEG it a structural change in the brain, we were denied this procedure, as it will make Tanyai strong epileptic seizures. The results of the survey epileptology, Tanya multiple short bursts of epilepsy, which she was not allowed to develop normally. Now we medical remove flash of epilepsy.
Tanya currently needs treatment in medical center «Adelia» which costs of 80,000 rubles. Help Tanya!
17.07.2017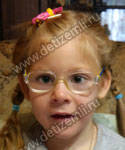 17.07.2017
7, Moscow
Diagnosis: nerve damage
From a letter by Nastya's mom.
The first 2 trimesters of pregnancy went well. In the last months the ultrasound showed that Nastya had a triple cord wrap. We decided to go to the hospital for an «obstetrician from God» and be placed under observation. The doctor decided to call for childbirth, but something went wrong. The result was 2 day long birth and intrauterine stroke.
Nastya currently needs treatment in the clinic «Academy of Health» which costs 123,200 rubles. Help the sick child!
15.07.2017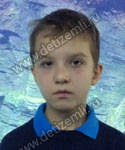 15.07.2017
11, Moscow
Diagnosis: cerebral palsy
Ivan was born by cesarean section. The child is poorly developed and lags behind in development. Until six months he could not hold his head and at one year he still could not roll over. After a referral to a pediatric neurologist the child was diagnosed with cerebral palsy. This disease requires constant care from an early age. Ivan completed many courses of treatment, there is significant improvement. The boy must undergo treatment in the clinic «Sakura» worth 191,300 rubles. Help a sick child!
15.07.2017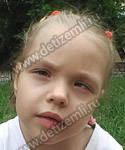 15.07.2017
5, Moscow region
Diagnosis: cerebral palsy
In 2017 Nastya will undergo rehabilitation courses in July, September, November at the centre of regenerative medicine Academy of Health in Elektrostal, Moscow region. The cost of each rehabilitation is 98,600 rubles. The family can't pay for rehabilitation so we are asking you to help a sick child!
11.07.2017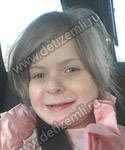 11.07.2017
10, Lipetsk
Diagnosis: damage to the nervous system
From a letter to the mom of the sick girl.
Hello! I am the mom of Polina Moraleva. Polina is 10. She has a disabled child with a diagnosis: organic lesion of the Central nervous system. Polina started to walk at 4, but she still does not speak, can not care for herself. Polina must undergo a course of treatment at the Center for speech pathology and neurorehabilitation in Yoshkar-Ola. The cost is 80,000 rubles. Help a sick child!
11.05.2017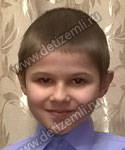 11.05.2017
9 years old, Vladimir oblast
Diagnosis: Duchenne muscular dystrophy
The Bolshakov family has asked us to assist in the acquisition of medical device called «SCIATRAN-Pro» for their son Misha Bolshakov, who has a rare neurological disease. It is a genetic disease which is constantly progressing and is not amenable to medical treatment.
A sick child urgently needs this device at the price of 39,870 rubles. Help a sick child!
04.05.2017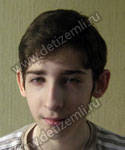 04.05.2017
17, Lipetsk
Diagnosis: epilepsy
Anton was a helathy kid until he turned 11. He developed normally, was active and curious. He did ballroom dance since 6 and was doing very well in school. He has won in school competitions. At 11, Anton had his first attack of epilepsy. Since then, Anton's family has been struggling for 6 years with this terrible disease. The boy urgently needs medication that cost 79,928 rubles. Help a sick child!