Denis Zhuk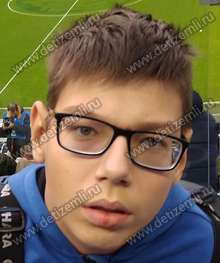 Age, from: 15, Novosibirsk
Diagnosis: cerebral palsy
From a letter by the mom: I love my son very much and I want his life to be full. Denis is a kind, inquisitive and sociable child. His most cherished dream is to go, as everyone does. He fights for life, overcoming difficulties, pain and obstacles. This path to health, though long, is possible. Denis has already achieved considerable results. He loves this life no matter what!
Denis urgently needs treatment costing 89700 rubles. Help a sick child!
Help rendered
Collected 89,700 rubles for treatment.
Incoming donations
15.08.2019 — Смирнов Виталий, 84600р
05.08.2019 — Якимов Игорь, 500р
02.07.2019 — П. Анатолий, 1000р
01.07.2019 — Украинский Дмитрий, 2000р
12.06.2019 — Белоножка Евгений, 250р
10.06.2019 — Ефимов Денис, 1000р
10.06.2019 — Пискунова Анастасия, 200р
04.06.2019 — гришечко андрей, 50р
27.05.2019 — Л Вячеслав, 100р

News
23.08.2019
The Children of the Earth charity fund has raised 89,700 rubles to pay for Denis's treatment. We wish the boy success in treatment!
25.05.2019
Charitable Foundation for Children «Children of Earth» requests to help Denis Zhuk in paying for the course of treatment. The boy has cerebral palsy. The cost of treatment is 89700 rubles.