Help rendered
16.02.2018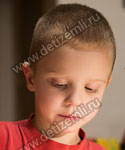 16.02.2018
5, Moscow region
Diagnosis: disorder of psychological development
From the mother's letter. Our baby was born strong and healthy, with high scores on the Apgar scale. For the first 10 months of his life he was developing well and we rejoiced in his success. But then came the first illness in his life that lasted almost 2 months and was complicated by a rise in temperature to 39.4 degrees Celsius, bilateral otitis and strong antibiotics. Numerous trips to doctors, numerous surveys, tests, consultations… At the age of 2 we first heard the diagnoses of «Organic brain damage of perinatal origin» and «sensory-motor alalia». The child requires constant treatment for which there is simply no money. Gleb needs to undergo treatment which costs 129,600 rubles. Help a sick child!
15.01.2018
15.01.2018
1, Lipetsk
Diagnosis: autism
From a letter to the mother of the child. Ivan suffered a damage of the left fronto-temporal hemisphere of his brain. As a consequence he now has spastic tetraparesis and palsy. My son is already trying to sit up from a prone position, which greatly pleases us. Our means and energy are almost gone but we do not lose faith, looking for different treatment options and clinics. Doctors' prognosis is favorable, but Ivan needs constant skilled rehabilitation. We ask all caring people to respond to our need. Our family asks for help in raising funds for treatment in a rehabilitation centre for children with disabilities «Adelia». Treatment cost 80,000 rubles.
12.12.2017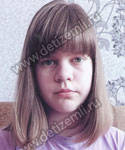 12.12.2017
15, Bashkortostan
Diagnosis: diabetes mellitus type 1
Yana was diagnosed with diabetes mellitus at five years. It was a surprise and a shock to the whole family. She has to inject insulin up to eight times a day. The disease has changed the child dramatically. The girl began to get tired quickly, her vision deteriorated, lumps formed on her body from the frequent injections. At 10 years the girl had an insulin pump installed that has become a real salvation for a sick child. Recently, the child had her disability status removed and deprived of her pension. Her family now has to buy test strips and other consumables for the pump. We ask you to help a sick child in the acquisition of consumables and test strips for this pump. The cost is 164,520 rubles. Help Yana Strebulyeva!
06.12.2017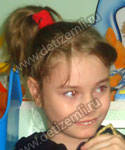 06.12.2017
12, Volgograd oblast
Diagnosis: cerebral palsy
From her mother's letter. Growing Zhenya is a cheerful, kind, sympathetic child. Favorite Zhenya's character is Pinocchio, probably because he's always cheerful and never gets discouraged. Zhenya loves music, sings songs of different genres. My daughter has a dream — to run on her own feet to catch up with her sister. I plead, I ask you to help my family, without your support we cannot do anything. Please help us put the girl on her feet. At the moment she needs to undergo treatment at the medical center «Sakura» in Chelyabinsk. There are very qualified professionals. Treatment costs 179.700 rubles.
22.11.2017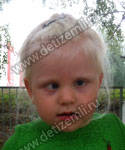 22.11.2017
3 years old, Penza oblast
Diagnosis: cerebral palsy
From a letter by Lisa's mom: Lisa needs your help. We live in an apartment, bought a mortgage for 25 years. I can't work because I have to attend to Lisa. We receive an allowance for disabled child care, 5,500 rubles. The salaries of the Pope and all of his side jobs is not enough to pay for the treatment, which is so essential to us. Now dad is officially not built on the job. Grandma helped us and paid for a rehabilitation course in Moscow. Now Lisa needs treatment cost 79600 rubles. Help a sick child!
14.11.2017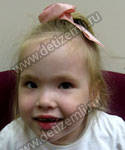 14.11.2017
4 years, Kirov
Diagnosis: spastic tetraparesis
From her mother's letter: The girl can't crawl or walk. I am unable to work because my daughter needs constant attention. She regularly (twice a year) receives treatment at a children's hospital in the city of Kirov, but the results of the treatment (physiotherapy, massage) are practically nonexistent. We are currently undergoing the second course of microcurrent reflexotherapy in LLC «reatsentr Izhevsk».
In the course of treatment the child became more active, there were attempts to crawl independently. We paid for two courses of treatment ourselves but in the third year, we are asking for help with paying for treatment. The cost of treatment is 50,800 rubles. Help a sick child!
14.11.2017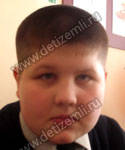 14.11.2017
12 years old, Lipetsk
Diagnosis: nervous system damage
Sasha is a disabled child. During his long-term treatment he gained weight. The result has been increasing joint disease of the feet and developing fatty liver. The mother is raising two children and is financially strained. At the moment the boy needs a special treadmill which costs 41,990 rubles. Regular exercise will help him fight obesity. Help a sick child!
18.10.2017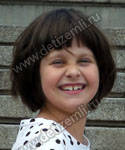 18.10.2017
8, Donetsk
Diagnosis: infantile autism
From a letter from the mother of the sick child: Our family has the only daughter, Dasha. She is already 8 years old. She is disabled since childhood with a diagnosis of autism with moderate mental retardation, organic background, a common speech disorder level 1, dysarthria, and specific developmental disorders. I appeal to you with request for payment of treatment in Samara Reatsentr, scheduled for October. Treatment cost is 46,000 rubles. Help a sick child!
28.09.2017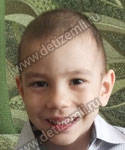 28.09.2017
5, Bashkortostan
Diagnosis: cerebral palsy
From the mother's letter: My son is 4 years old. Diagnosis: cerebral palsy, spastic diplegia, psychomotor retardation, dysarthria. At the moment he knows how to sit, crawl on all fours, walking on the walker, stand with support. He can't stand or walk on his own. Islam is a very capable boy, he talks, tells tales. Speaks two languages a little bit: Bashkir and Russian. Sings songs, loves pets, especially horses.
Sick child urgently needs to undergo treatment in the clinic «Sakura» worth 169,000 rubles. Please help the child!
15.09.2017
15.09.2017
6, Lipetsk
Diagnosis: CNS damage
From a mother's letter:
Tanya has been ill since birth. During this time, Tanya received two courses of sessions with a speech pathologist, have passed courses of massage and exercise therapy. So far no results. Two times we were at the Institute of human brain, where doctors said that she needs to be treated mechanically, there is a procedure micropolarization. But the second time when we went to the Institute of the brain, the results of EEG it a structural change in the brain, we were denied this procedure, as it will make Tanyai strong epileptic seizures. The results of the survey epileptology, Tanya multiple short bursts of epilepsy, which she was not allowed to develop normally. Now we medical remove flash of epilepsy.
Tanya currently needs treatment in medical center «Adelia» which costs of 80,000 rubles. Help Tanya!
17.07.2017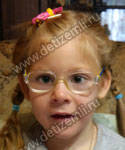 17.07.2017
7, Moscow
Diagnosis: nerve damage
From a letter by Nastya's mom.
The first 2 trimesters of pregnancy went well. In the last months the ultrasound showed that Nastya had a triple cord wrap. We decided to go to the hospital for an «obstetrician from God» and be placed under observation. The doctor decided to call for childbirth, but something went wrong. The result was 2 day long birth and intrauterine stroke.
Nastya currently needs treatment in the clinic «Academy of Health» which costs 123,200 rubles. Help the sick child!
15.07.2017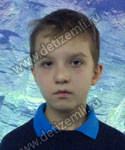 15.07.2017
11, Moscow
Diagnosis: cerebral palsy
Ivan was born by cesarean section. The child is poorly developed and lags behind in development. Until six months he could not hold his head and at one year he still could not roll over. After a referral to a pediatric neurologist the child was diagnosed with cerebral palsy. This disease requires constant care from an early age. Ivan completed many courses of treatment, there is significant improvement. The boy must undergo treatment in the clinic «Sakura» worth 191,300 rubles. Help a sick child!