Help rendered
30.07.2016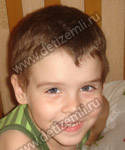 30.07.2016
7 years old, Lipetsk region
Diagnosis: atypical autism
Herman was born on 31 January 2009 with the Apgar score of 7. He grew and developed normally, learned to hold his head up, smile, sit, crawl. At about 10 months he started to talk and could speak a few word by 18 months.
At about 1 year and 9 months speech disappeared. Only when Herman was 5 years 5 months his parents were told at the Research Institute of Psychiatry in Moscow that the probable cause was a vaccination. Herman was diagnosed with autism.
Herman currently needs to undergo treatment in St. Petersburg which costs 116,400 rubles. Help Herman fight his disease!
30.07.2016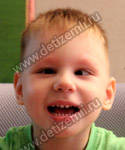 30.07.2016
6, Novokuznetsk
Diagnosis: cerebral palsy
Daniil suffers from cerebral palsy, a congenital neurological disorder. In the six years of the boy's life his parents tried many methods of treatment. Daniil has been rehabilitated in China, was treated at the Shamarin clinic, received treatment under the method of Professor Skvortsov, was treated in the Adeli suit. Even dolphin therapy has been used. Thanks to the huge efforts, great progress was achieved, and the boy has every chance at living a full life. Daniel urgently needs to undergo treatment at the University headache hospital which costs 141,600 rubles. Help a sick child!
28.07.2016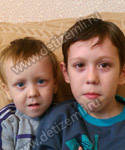 28.07.2016
10 (Misha), 3 (Zakhar), Lipetsk
Diagnosis: open rinolaliya, rhinophonia
Misha and Zakhar Zhdanov are brothers. Both boys have a rare diagnosis: cleft palate. Misha had two unsuccessful surgeries in Lipetsk. Only a surgery in Moscow helped eliminate his swallowing and speech problems and there was a positive dynamics in treatment. The younger brother has the same problem as his older brother. He needs to begin treatment as early as possible. Brothers Zhdanov urgently need to undergo treatment at the Institute of congenital diseases of the maxillofacial region in Moscow. The cost of treatment is 72,000 rubles for each boy, therefore a total of 144,000 rubles is required. Help these wonderful boys live a normal life!
24.06.2016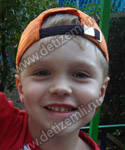 24.06.2016
6 years old, Krasnodar Krai
Diagnosis: pathology of the CNS
When Nikita went to the daycare center, he was so different from the other children that it was impossible not to notice. At 2 ½ years of age the child was taken to a neurologist and was given drug treatment. The result was nil. Nikita did not understand language and did not respond to his name, constantly running away, not showing any social skills. Then the boy was sent to a psychiatrist. So began the life of this wonderful baby!
Nikita urgently needs to undergo treatment in the clinic «Reatsentr» which costs 154,850 rubles. Help the boy enjoy a happy childhood!
23.06.2016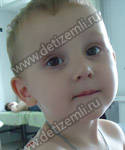 23.06.2016
3, Moscow
Diagnosis: spinal cord injury
Stepan's mom had a very difficult birth and the boy suffered birth trauma. The child ended up disabled and requires constant treatment and rehabilitation. Parents tried to finance treatments but unfortunately have completely exhausted their financial resources. With proper treatment the child has an excellent chance to recover but if he does not receive proper medical attention then Stepan will remain disabled for life. The sick child requires treatment in the clinic as a cost of 200 000 rubles. Need your help!
09.06.2016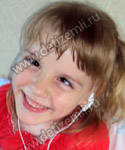 09.06.2016
5, Penza oblast
Diagnosis: spastic tetraparesis
The baby was born prematurely at 12 weeks with a weight of 1430 grams by emergency caesarean section. At the time of birth her lungs were not yet developed so she couldn't breathe on her own. After a resuscitation she was placed on artificial ventilation of the lungs which led to a hemorrhage. Once she was released from an intensive care unit, visits to all kinds of doctors began immediately.
Evgeniya currently needs treatment in the clinic «Sakura» which costs 189,200 rubles. Help a sick child!
29.04.2016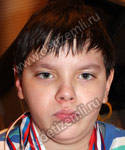 29.04.2016
12 years old, Murmansk, Russia
Diagnosis: CNS damage
On March 20, 2003 a long-awaited son Oleg Lystsev was born in a family. The same year doctors diagnosed cerebral palsy. Treatment began immediately. They Went to different cities for treatments: Moscow, St. Petersburg, Vologda, Chelyabinsk, Novosibirsk, Anapa, Pyatigorsk, Truskavets, Odessa. The efforts were not in vain and Oleg can walk supported by one hand, can walk around home without support. The boy needs treatment in Prognoz Med. The cost is 140,100 rubles. Help Oleg recover!
19.04.2016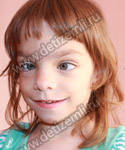 19.04.2016
3, Moscow
Diagnosis: cerebral palsy
Nastia was a long-awaited baby in the family. The pregnancy was going well and the premature birth at weeks 28–29 was unexpected. She was very weak, unable to breathe and eat on her own. Her height was 32 cm, and weight 1060 grams.
At the age of one day the girl was transferred to a neonatal intensive care unit and placed on a ventilator to help her breathe. At the age of 11 days she was admitted in a serious condition to the Department of pathology of newborns and premature children of the Izmailovsky Hospital (Moscow). The treatment has never stopped since then but there is hope for a good result. She currently needs to undergo treatment in a Crimean clinic which costs 161,700 rubles. Help a sick child!
23.03.2016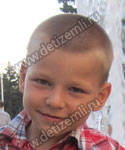 23.03.2016
6 years old, Voronezh
Diagnosis: cerebral palsy
Maxim was born on January 19, 2009 and was immediately placed in intensive care. He spent 7 days under a ventilator and then was transferred to the pathology department, where he remained for 1.5 months. Doctors said to Maxim's mother that the child is going to be quadriplegic and a probable diagnosis is cerebral palsy. His life consists of hospitals and treatments. He urgently needs treatment which costs 168,000 rubles. Help a sick child!
23.03.2016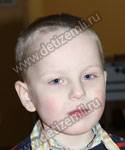 23.03.2016
6, Perm region
Diagnosis: central nervous system damage
The baby was born with a triple entanglement and hypoxia, but the first year and a half of development went normally according to his age. The baby's parents pleased with his success. Time went on, he began to speak and play with his peers. But since about two years of age Egor's development stopped, and doctors made the diagnosis: early infantile autism. The boy is unable to develop normally. He needs regular treatment in the clinic «Reatsentr». The cost is 51,150 rubles. Help a sick child!
27.11.2015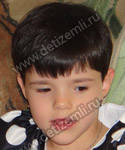 27.11.2015
6 years old, Novosibirsk, Russia
Diagnosis: cerebral palsy
The six-year-old Vika has cerebral palsy, a neurological disease that requires constant monitoring by doctors and long-term treatment. With the proper approach, the child can return to normal life. Vika underwent several courses of treatment and showed positive dynamics. Now the girl must undergo rehabilitation in the clinic «Sakura». The cost is 172,400 rubles. Help a sick child!
11.11.2015
11.11.2015
10, Moscow
Diagnosis: spastic diplegia
Alexander has a special room for therapeutic physical training at home. The child can't walk without support. His parents are constantly taking him to various clinics for treatment and rehabilitation. During these trips Alexander is forced to use a wheelchair which he has outgrown. The government social support program can only provide a new one in two years. The hospital trips are becoming more difficult. The new wheelchair is really needed. Please help in raising funds to buy the wheelchair for Alexander. The cost is 148,000 roubles. It will give the boy a chance for recovery.