Orphanage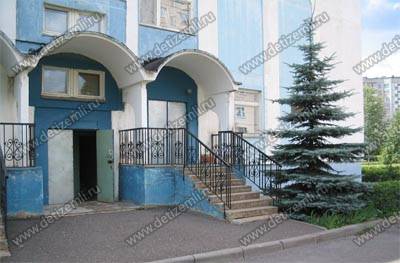 t Assistance required in carrying out minor repairs of the building, replacement of window frames, acquisition of outdoor riding arena, games for language development and motor skills. In the home of the child qualified specialists who give the orphans the warmth and affection. Wards of the orphanage are orphaned children up to four years. They always want the necessary attention and treatment, as Many of them have congenital illnesses. Help the orphaned children find hope for a normal life!
Help rendered
Orphanage in Lipetsk is closed. Thank you all for the help!
Incoming donations
19.07.2022 — Тедеев левани, 800р
06.02.2014 — Маркова Е.В., 300р
04.02.2014 — Кондрашкина А.В., 1500р
25.10.2013 — Полетаев В.В., 2700р
30.08.2013 — Полетаев В.В., 5000р
26.05.2013 — Полетаев В.В., 5000р
16.05.2013 — Кинелева Наталья ( Assist ), 1500р
27.02.2013 — Полетаев В.В., 5000р
08.01.2013 — сырма елена ( Assist ), 40000р
20.12.2012 — Небога Алексей ( Assist ), 1500р
16.12.2012 — webmoney, 150р
09.12.2012 — webmoney, 300р
10.11.2012 — webmoney, 350р
29.09.2012 — Полатов С.П., 2000р
22.09.2012 — webmoney, 10$
20.08.2012 — Полетаев В. В., 10000р
13.07.2012 — Полетаев В.В., 7500р
04.07.2012 — Небога А.. ( Assist ), 1500р
16.11.2011 — Михалева Ю.В., 500р
26.08.2011 — Михалева Ю.В., 137р

Documents
News
29.12.2010
t !(fltrt)th:/store/page/photogallery/20101228-dom-rebenka/04.jpg! On December 28 we hosted a New Year's holiday in the Lipetsk Municipal Specialized Children's Home. We congratulated the hospital staff too. Our foundation gave the children a bag of toys. The kids danced and sang along with Santa Claus, rejoiced and clapped when a jolly clown. These children have no parents and therefore the Orphanage staff (Chief doctor L. B. Sharapova) gives all the warmth of these kids. To everyone present at the festival we wanted to give at least a modicum of love and tenderness of the little bits and pieces that have such a difficult fate. Happy New Year!