Dubovskoy Sasha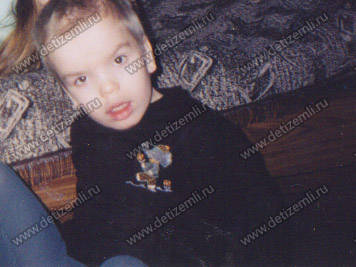 Age, from: 12 years, Lipetsk
Diagnosis: mucopolysaccharidosis III
The boy has a deadly inborn disease. Mucopolysaccharidosis is a very rare condition that is almost incurable. The disease has begun its progress as the age of six. At the moment the child is in critical condition, recently discharged from the intensive care unit. Sasha is bedridden. He is suffering from phlegm accumulation in the lungs. An electric vacuum aspirator (cost 35941-50 rubles) is needed to help alleviate the suffering of Sasha. Help the child!
Help rendered
Paid by electric aspirator for Sasha value 35941-50 rubles.
Documents
News
25.02.2011
Charitable Foundation for Children «Children of the Earth» thanks Quirino GV who helped pay the electric aspirator for the suction of phlegm from the lungs in Sasha Dubovsky. The child is in critical condition. Mother has to do the procedure herself. We will try to deliver the medical device to the sick child in a few days.
21.02.2011
Sasha Dubovsky urgently requires an electric vacuum aspirator to evacuate sputum from the lungs, cost 35941-50 rubles. Child is in critical condition with breathing difficulty. We ask you to relieve the suffering of a child!