Denis Ermakov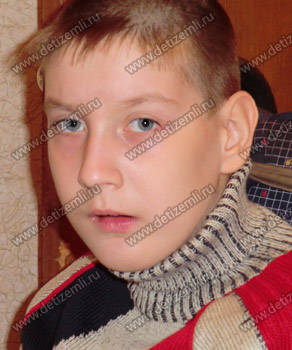 Age, from: 12 years, Moscow
Diagnosis: cerebral palsy
Denis was diagnosed at 5 months of age. From that moment difficulties and suffering in the family began. The boy's father is very worried about his son and worked hard to put the child on his feet. This undermined his health and he died. Despite all the difficulties Denis continued to receive treatment and has achieved good results. Denis now need to undergo rehabilitation at the clinic of Evpatoria, the cost 108,300 rubles. Help Denis become healthy, he's got every chance.
Help rendered
Paid 108,300 rubles for treatment
Incoming donations
24.11.2011 — Смирнов В.Е., 89500р
12.11.2011 — Alexey Dubkov ( Assist ), 1500р
11.11.2011 — YULIYA SHOKUROVA ( Assist ), 1000р
09.11.2011 — Красноруцкий Б.О., 1000р
09.11.2011 — Интернет - казино Goldfishka.com, 500$

Documents
News
03.11.2011
Charitable Foundation for Children, "Children of Earth" begins to raise funds for treatment of Denis at the clinic of Yevpatoria. Cost is 108,300 rubles. Denis is a very promising boy. He has a real chance to become a full member of society. Help the boy!