Kira Farrahova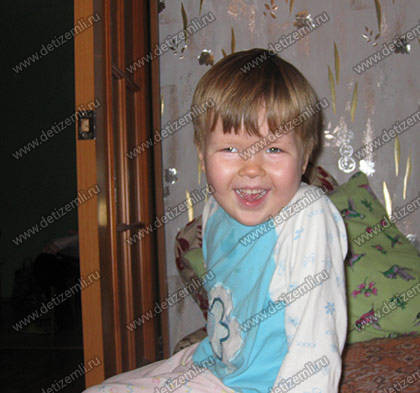 Age, from: age 5, Chelyabinsk region
Diagnosis: Pathology of the central nervous system
Kira was born with a very serious condition. Untimely cesarean led to a brain hemorrhage. At an early age the girl was diagnosed and established disability. Now Kira has been able to make great strides in her rehabilitation. She is able to sit and walk with support. But she has no speech. Kira loves to draw and play games. Now the child must receive treatment in the Reatsentre worth 52,000 rubles. Help the child in the struggle for life!
Help rendered
Fully paid for treatment in Reatsentr LLC 52,000 rubles
Incoming donations
02.06.2011 — Малашук Т.В., 2000р
01.06.2011 — Смирнов В.Е., 40000р
26.05.2011 — webmoney, 160р
25.04.2011 — webmoney, 20$
04.04.2011 — TIMUR ZAYNULLIN ( Assist ), 10000р

Documents
News
07.06.2011
Today we have paid for treatment of Kira in LLC Reatsentre, a cost of 52,000 rubles. We wish to thank V. E. Smirnov for contributing most of the sum, and wish Kira successful treatment.
30.03.2011
Charitable Foundation for Children, "Children of Earth" begins collecting агтвы for the treatment of Kira Farrahova in Reatsentr LLC worth 52,000 rubles. Diagnosis is pathology of the central nervous system. We ask our friends and donors do not remain indifferent and help a sick child in the fight against serious illness.