Aliya Fatkullova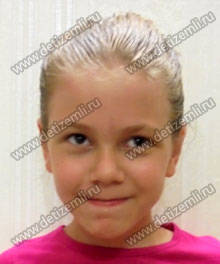 Diagnosis: spastic tetraparesis, cerebral palsy
From her mother's letter. My daughter, Aliya, was born very premature child. At birth, her condition was extremely severe because of respiratory failure. She spent 40 days on a ventilator. At one year she was diagnosed with cerebral palsy, spastic tetraparesis. She has been treated regularly since 8 months. Aliya is a positive girl, loves to interact with her peers, loves music and songs. She loves school, she sings in all school activities. Participates in a song festival which is held annually in the spring. The girl requires treatment which costs 114,000 rubles. Help a sick child!
Incoming donations
29.12.2017 — Дмитрий , 19013р
21.12.2017 — Усманов Вагит , 20р
18.12.2017 — Евгений Лобанов, 3000р
18.12.2017 — Усманов Вагит , 30р
13.12.2017 — Усманов Вагит , 340р
12.12.2017 — онлайн казино Goldfishka.me, 150$
02.12.2017 — Усманов Вагит , 100р
02.12.2017 — Усманов Вагит, 100р

Documents
News
22.11.2017
Charitable Foundation for sick children «Children of Earth» begins collecting donations to pay for treatment of a sick child. The amount to collect is 114,000 rubles. Help the girl overcome her disease!