Ivan Faustov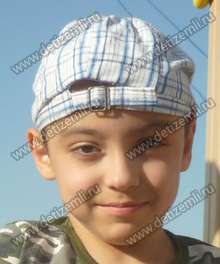 Age, from: 7, Lipetsk region
Diagnosis: cerebral palsy
From mom's letter. Our baby is the first, desired and planned child in the family. Pregnancy was good, there were no signs of trouble. But it so happened that the birth was forced, operational and it was not about the life of the baby, because saved me. Contrary to forecasts of doctors the child survived, and every day fought for life. Now Vanya needs to undergo a course of treatment in the clinic at the cost of 140,000 rubles. Help a sick child!
Incoming donations
12.12.2018 — Гришечко Андрей, 100р
09.12.2018 — П. Анатолий, 500р
09.12.2018 — ALEXANDR SAPRYKIN, 500р
07.12.2018 — Смирнов Алексей, 100р
01.12.2018 — Климов Станислав, 200р
26.11.2018 — Rodin Mikhail, 100р
26.11.2018 — Гришечко Андрей, 50р

News
20.11.2018
Charitable Foundation for children «Children of the Earth» opens a fundraiser to pay for the treatment of Vanya Faustov from the Lipetsk region. Please respond and help the sick child. On treatment requires 140,000 rubles.