Ivan Fedorov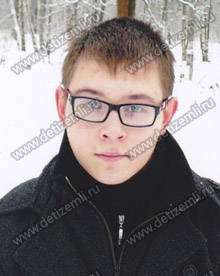 Age, from: 17, Moscow region
Diagnosis: diabetes mellitus
In February 2008, Ivan was diagnosed with diabetes mellitus type 1. This disease is incurable and requires daily injections of insulin. It is also necessary to strictly control blood sugar levels. Ivan currently urgently needs an Accu-Chek Combo worth 105,000 rubles. Help Ivan acquire the insulin pump!
Help rendered
Paid 105,000 rubles for insulin pump.
Incoming donations
01.04.2014 — небога алексей, 900р
01.04.2014 — Berbenets Yuriy , 5000р

Documents
News
02.04.2014
The charity Foundation «children of Earth» finishes collecting public donations for the purchase of a special insulin pump for Ivan. The pump price is 105,000 rubles. We thank the health center MR Expert and their customers who have collected the necessary amount for the pump. We hope that our efforts will help make life easier for Ivan Fedorov.
20.03.2014
Moscow Charitable Foundation for Children «Children of Earth» begins collecting donations for the purchase of an insulin pump (cost 105,000 rubles). Ivan Fedorov has type 1 diabetes. This disease requires daily insulin injections. Help a sick child!