Kirill Gnezdilov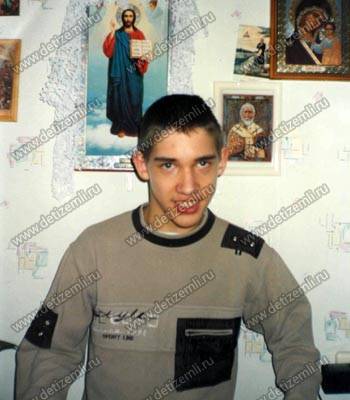 Age, from: 14 years old, Chelyabinsk
Diagnosis: cerebral palsy, spastic tetraparesis
t Cyril was born six months a child was injured at birth, and doctors already in infancy was diagnosed - cerebral palsy. Parents abandoned son, my grandmother became guardian of the boy. Since then the two of them are struggling with the disease. Kirill need help paying for treatment at a rehabilitation center Ogonyok Elektrostal in the amount of 130,000 rubles. Help, please, give the guy a chance to become a complete human being, not disabled - wheelchairs.
Help rendered
Fully paid for treatment in Moscow, 132,940 rubles total
Documents
News
23.10.2010
t Today we have fully paid for treatment of Kirill Gnezdilov in Moscow worth 132,940 rubles. During the fundraising the treatment cost rose slightly, but this did not prevent us help Kirill and give hope to his family. We express our sincere gratitude to all the donors who helped raise funds for the rehabilitation of the boy.