Dasha Guznaeva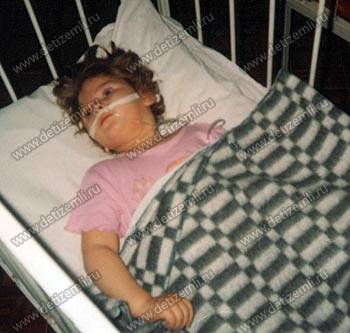 Age, from: 3.5 years old, Lipetsk
Diagnosis: cerebral palsy, spastic tetraparesis
On the first birthday girl got to the emergency department of a hospital, was diagnosed: central nervous system, cerebral palsy. Then added to the list of diseases microcephaly, epilepsy, brain atrophy has gone, lost all reflexes.
Because of the underlying lifestyle Dasha constantly accumulates phlegm, and bronchitis begins. Need help in purchasing an electric vacuum aspirator for the suction of phlegm in the home.
Paid electric vacuum aspirator LSU worth 36 377.6 rubles.
Paid for drugs and cortexin pulmikart the amount of 2,070 rubles.
Documents
News