Andrei Kharitonov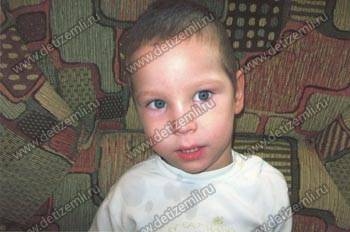 Age, from: 6 years old, Novosibirsk Region
Diagnosis: cerebral palsy, mixed tetraparesis
All life Andryusha – a hospital, massage, exercise therapy, medications, it is a struggle with his illness. Now you want help paying for treatment of a boy at the Center for Medical Technology Novosibirsk value of 45,500 rubles. Help your child cope with their illness and get on their feet!
Paid for treatment of Andrei in Novosibirsk worth 45.500 rubles
Documents
News
22.09.2010
Today, we fully paid treatment Andrei Kharitonov in the Center of Medical Technologies, Novosibirsk worth 45.500 rubles. Many thanks to all the donors who took active part in the destiny of the child.