Sveta Ivanova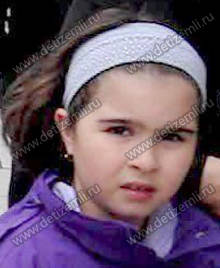 Age, from: 8 years, Novosibirsk region
Sveta was born a very cute and healthy baby. The girl had a normal happy childhood until disaster struck. Sveta developed a high fever and started fainting. Because the family lives in rural areas, they had to wait for a long time for the ambulance to arrive. When Sveta was brought to the hospital, she had to be urgently placed on a ventilator because she almost could not breathe on her own. Then there was a long treatment and rehabilitation. Now little Sveta needs treatment in a German clinic which costs 7,829 euros. Help a sick child!
Help rendered
Collected 7,829 Euro for treatment in Germany
Incoming donations
30.10.2014 — Кунаковский А.Н., 1000р
30.10.2014 — Смирнов В.Е., 254000р
27.10.2014 — Alexander Aslyansky, 200$
16.10.2014 — Могучева Ольга , 2000р
15.10.2014 — Интернет лотереи 2LOTO.com, 200$
12.10.2014 — Гепферт В.Е., 1500р
30.09.2014 — Онлайн казино GoldfishkaCasino.com, 300$
26.09.2014 — Медицинские центры "МРТ Эксперт", 103576р
25.09.2014 — Тонких А.В., 15000р
18.09.2014 — небога алексей , 7000р

Documents
News
30.10.2014
We thank all the donors who helped collect donations to pay for treatment of Sveta in Germany. We especially want to mention our regular contributor v. E. Smirnov. All the necessary funds are collected and we are now ready to organize the trip to Germany for the sick girl.
16.09.2014
Charitable Foundation for sick children «Children of Earth» begins collecting donations for the treatment of Sveta Ivanova in Germany. Sveta has meningitis. The cost of treatment is 7,829 euros. Help a sick child!