Anya Izotova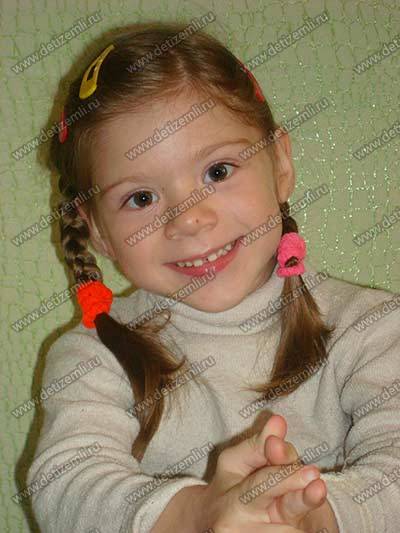 Age, from: 5 years old, Smolensk region
Diagnosis: cerebral palsy
Anya was born prematurely. Immediately after birth she was transferred to intensive care where she spent three months. At the moment the girl had a lot of rehab, which yielded some good results. There has been a positive trend. Ana now required treatment in Reatsentr LLC, Samara, cost 28 900 rubles. Help the child receive her treatment!
Help rendered
Fully paid for treatment in Reatsentre LLC, cost 28,900 rubles
Incoming donations
19.07.2011 — sergei kovalev (Assist), 28000р
17.07.2011 — ANNA BAYAGINA (Assist), 500р
13.07.2011 — webmoney ( Шараев А.Р. ), 1000р
12.07.2011 — webmoney ( Шараев А.Р. ), 577.81р
07.07.2011 — Соломатина С.В., 100р
07.07.2011 — Фархутдинова С.В., 400р

Documents
News
21.07.2011
Dear friends! We have good news. Today, fully paid for rehabilitation of Anya in Reatsentr, Samara, cost 28 900 rubles. We thank all the donors who helped the girl in her fight against the disease.
.
05.07.2011
Charitable Foundation for Children, "Children of Earth" begins collecting money to pay for a rehabilitation course of Anya Izotova in LLC "Reatsentr" Samara cost 28 900 rubles. Girl is suffering from cerebral palsy. Family financial situation does not allow full treatment of the child. Help Anya receive her treatment!