Stas Kolmagorov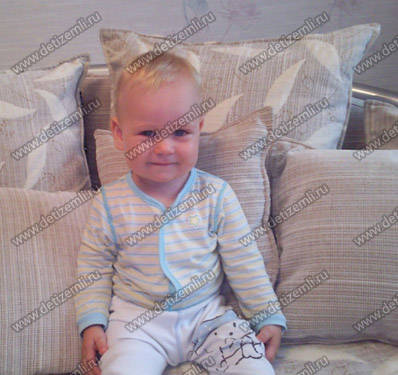 Age, from: age 2, Yuzhno-Sakhalinsk
Diagnosis: hydrocephalic syndrome
t The child has a serious inborn condition. Stas has long been connected to a respirator. Several times he received blood transfusions. The child is threatened with retinal detachment, and as a consequence possibility of blindness. Boy's family lives on the island of Sakhalin and the examination must take place in Khabarovsk. Through the efforts of mothers and Khabarovsk doctors managed to stabilize the condition of the boy. Now the boy needed treatment in Samara, cost 50 000 rubles.
Help rendered
Paid for treatment of Stas in LLC Reatsentr, Samara 51,000 rubles
Documents
News
28.01.2011
Charitable Foundation for Children, "Children of the Earth" has fully paid for treatment of Stas Kolmagorov in LLC Reatsentr, Samara, cost 51,000 rubles. The treatment was financed by our regular contributor and friend Vitaly, to whom we express our sincere gratitude for the assistance. For the results of treatment and further condition of Stas follow our news.