Denis Kulikov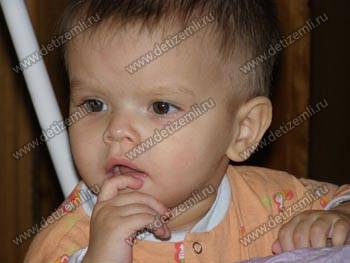 Age, from: 4 years, Lipetsk
Diagnosis: cryptogenic focal epilepsy
Denis amazing kid. He is charming and likeable. When you look into his eyes, it seems that he understands everything, so they are expressive. But the boy is far behind in development. Denis almost 5 years, and the skills he meet year-old child. Child requires a thorough examination of the brain to decide on further surgery on the brain. Examination in Munich, Germany is 5,150 Euro. We ask that you help your child! This is a chance that we can not miss!
Paid for treatment of Denis in Munich, Germany worth 5,150 euros.
Documents
News
14.02.2011
We have collected 410,325 rubles for the treatment of Denis. The entire amount will be transferred to the mother of Denis. We wish Denis success in combating the disease and want to see him healthy and cheerful child.