Vanya Malyshev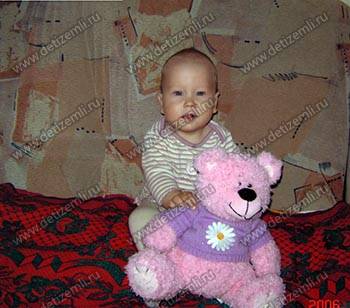 Age, from: 4 years old, Vladimir
Diagnosis: degenerative disease of the nervous system, Krabbe-Beneke disease
Until the year baby was perfectly normal child. Already started to go for a single knob. And then came the trouble! In RCCH was diagnosed with leukodystrophy. Now I Vanechka appeared epilepsy with severe cramps, he was constantly crying.
Mother is one of two children. Financial position of the family does not allow to treat Wani.
For Wani bought bed with therapeutic mattress $ 14 000.
Documents
News