Tolya Miroshnikov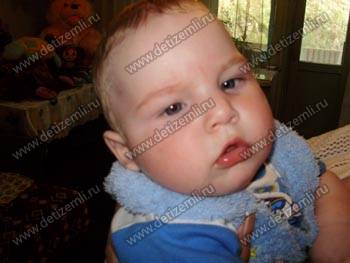 Age, from: 2 years old, Krasnoyarsk Krai
Diagnosis: effects of prenatal and perinatal CNS damage
The boy was born in 2008 at Christmas. Fraction almost immediately became ill and was transferred to intensive care. In the 11 months was diagnosed with: cerebral palsy. The child's father could not stand the difficulties and left the family. My mother did not give up and continued to fight for your child's life. This year, Tolia took 3 courses of treatment in Moscow, prof. Skvortsova. After the first course of treatment the child's condition improved. There has been a positive trend.
Anatolia now need to undergo treatment in the Reatsentre "Samara cost 17,900 rubles.
Paid for treatment in "Reatsentre" Samara value of 17,900 rubles.
Documents
News