Gleb Poluektov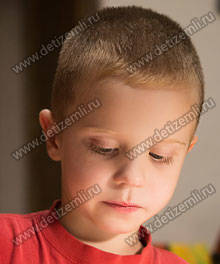 Age, from: 5, Moscow region
Diagnosis: disorder of psychological development
From the mother's letter. Our baby was born strong and healthy, with high scores on the Apgar scale. For the first 10 months of his life he was developing well and we rejoiced in his success. But then came the first illness in his life that lasted almost 2 months and was complicated by a rise in temperature to 39.4 degrees Celsius, bilateral otitis and strong antibiotics. Numerous trips to doctors, numerous surveys, tests, consultations… At the age of 2 we first heard the diagnoses of «Organic brain damage of perinatal origin» and «sensory-motor alalia». The child requires constant treatment for which there is simply no money. Gleb needs to undergo treatment which costs 129,600 rubles. Help a sick child!
Incoming donations
29.12.2017 — Дмитрий , 19013р
29.12.2017 — Зобнин Александр , 10000р
25.12.2017 — Машков Иван, 10000р
12.12.2017 — онлайн казино Goldfishka.me, 150$
11.12.2017 — Корнейчук Екатерина , 19000р
11.12.2017 — Мияссаров Роберт , 100р

Documents
News
23.11.2017
Charitable Foundation for children «Children of Earth» asks to help a sick child. Required amount is 129,600 rubles. More information on the Gleb's page.