Katya Shevchenko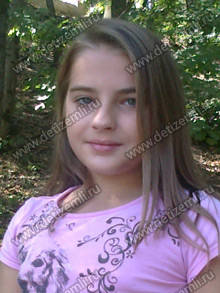 Age, from: 12 years, Kursk
Diagnosis: type 1 diabetes
Katya suffers from an insidious disease. She is in constant need for doctor supervision and drugs. The girl has been dancing since childhood, but because of leg pain she was forced to stop. The girl is in secondary school now. At the moment, the child needs supplies for an insulin pump (Medtronik MiniMed Paradigm 712) at the rate of 11 units per month. The cost of these supplies is 81,317.04 rubles. Help Katya have a normal life!
Help rendered
Raised funds for insulin pump supplies: 81317.04 rubles.
Incoming donations
25.07.2013 — Гепферт В.Е., 1500р
10.07.2013 — Интернет лотереи 2LOTO.com, 200$

Documents
News
16.07.2013
Moscow Charitable Foundation for Children «Children of Earth» finishes the collection of charitable donations for insulin pump supplies for Katya Shevchenko. We thank our regular donor Vitali who helped in raising the funds.
06.07.2013
Foundation for sick children «Children of Earth» begins collecting charitable donations to pay for insulin pump supplies for Katya Shevchenko. The girl has type 1 diabetes. The girl needs constant care and attention of doctors. Help the child!