Vera Skorokhodova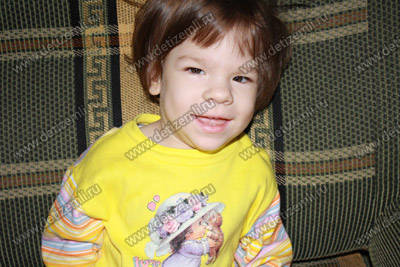 Age, from: 2 years, Nizhny Novgorod region
Diagnosis: spastic tetraparesis
Vera was born premature and very feeble. On the third day after the birth the girl was diagnosed with stomach ulcer. The child had to be urgently operated. About three months the doctors were fighting for the life of Vera. Girl's mother did not lose hope for her daughter's recovery and is constantly engaged in her treatment. Now Vera requires treatment at the clinic of Dr. Padko cost 31,600 rubles. Help the sick child!
Help rendered
Paid 31,600 rubles for treatment of Vera
Incoming donations
15.04.2011 — Vitaliy Boyko ( Assist ), 600р
05.04.2011 — Яндекс Деньги, 10000р
04.04.2011 — TIMUR ZAYNULLIN ( Assist ), 10000р
01.04.2011 — Яндекс Деньги, 2000р
01.04.2011 — Яндекс Деньги, 4000р
01.04.2011 — Яндекс Деньги, 4000р
27.03.2011 — VADIM ZYBIN ( Assist ), 1000р

Documents
News
18.04.2011
Today we have paid 31,600 rubles for the treatment of Vera Skorokhodova in the clinic of Dr. Padko. We wish to thanks all benefactors who made it possible for the girl to continue her battle with her disease. We wish her success and health.
14.03.2011
Children of Earth Foundation announces the collection of donations for treatment of Vera Skorokhodova (Nizhny Novgorod region) worth 31,600 rubles. The girl's family can not afford the necessary treatment because of the complicated financial situation. We ask all caring people to respond to another's grief and to help pay for the treatment of Vera.