Danila Stepanov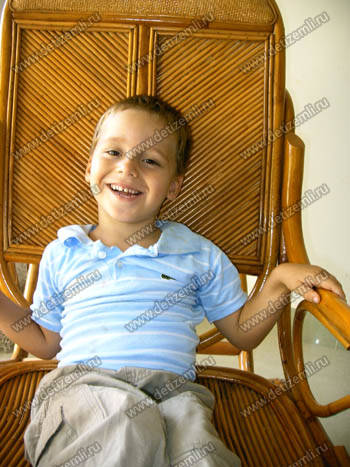 Age, from: 5.5 years old, Samara
Diagnosis: cerebral palsy
t From birth, Daniel struggles with his illness. The child's parents believe their child will live a normal and fulfilling lives. Recently, Daniel was treated at a rehabilitation center Ogonyok Elektrostal. The treatment course was very helpful to the child. The family is only father, mother expecting her second child. Doctors believe that a child has a positive trend and can be cured. At the moment, the boy must undergo a second course of treatment cost of 142,000 rubles. Help Danila get well!
Help rendered
Collected 142,000 rubles for treatment.
Documents
News
14.02.2011
We were able to fully finance Danil's treatment of in Ogonyok rehabilitation center worth 142,000 rubles. We thank our donor V. Smirnov, which helped to pay for the treatment of Danila, and gave the child a chance at a happy childhood. And we wish Danila every success in treatment.
28.10.2010
t We open the fundraising for treatment of Danila Stepanov from Samara. He needs to undergo treatment at the Ogonyok center worth 142,000 rubles. Help the child live a normal life!