Sarmat Tuaev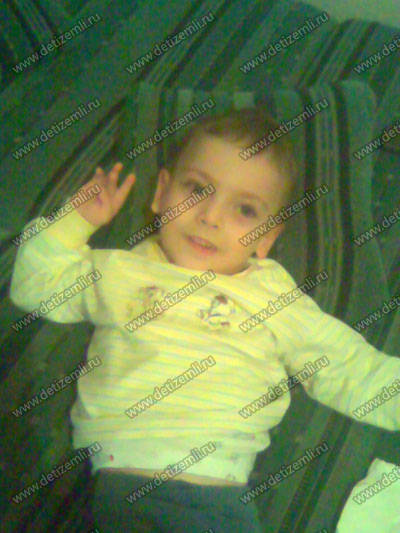 Age, from: age 4, Vladikavkaz
Diagnosis: Organic CNS disease, periventricular encephalopathy, cerebral palsy, spastic-hyperkinetic form. Vertebro-basilar insufficiency
Sarmat's whole life is hospitals, therapy, acupuncture, medications, a struggle with serious illness. Recently Sarmat was undergoing treatment at the Institute of Medical Science, Moscow. After treatment, there was a positive trend. Now we want to help his family to pay for the next course of treatment cost 71,100 rubles. The boy is growing up without a father. Financial position of the family is very hard.
Please help the child walk on his feet!
Help rendered
Paid for Sarmat's treatment in the Institute of Medical Technology, cost 71,100 rubles
Incoming donations
24.02.2011 — Сазаева А.М., 6000р
16.02.2011 — Малашук Т.В., 4000р
26.01.2011 — Irina Andreeva ( Assist ), 500р

Documents
News
29.03.2011
Today we have fully paid for treatment of Sarmat at the Institute of Medical Technology, Moscow, cost 71,100 rubles. Sarmat has been hospitalized today, and the treatment started. We wish Sarmat successful treatment.
25.01.2011
Attention! Charitable fund "Children of the Earth" opens the collection of funds for treatment of Sarmat Tuaev from Vladikavkaz. The boy is an urgent need to undergo treatment in Moscow. Treatment cost is 71,100 rubles. His mother is single and is unable to fully treat the child. Help the boy find a chance to enjoy a full life!